Jerry Jones Says Deion In His Prime Could Cover Calvin Johnson
Cold, Hard Football Facts for Oct 30, 2013
by Patrick Imig
Cold Hard Football Facts' RoboCop Fan Club Vice President (@patrickimig)
Why the owner of the Cowboys thinks this is a good conversation is beyond me. As the story goes ...

"Deion has such catch-up speed and he had real good center-field ability, and I mean that ... in (a) football sense. He could really play the ball, and he had such ability to get into position to play the ball. Now, you're talking about the greatest cover guy maybe that's played this game. I've seen where he's been declared the greatest cover guy. Hall of Famer. But I do think he could do a real good job on Johnson. Johnson's going to get some probably, but I think he could do a great job. Deion's a great player."

In Jerry World, what Jerry says goes ... even if it doesn't stick.

The reality is that Jones is doing his current defense no favors.
Reality #2 is that there isn't a human being on this planet that can cover Calvin Johnson.
WHO CAN COVER MEGATRON?

Instead of bringing up Hall of Fame players from the Cowboys' past, Jones should probably seek the help of some fictional creatures. Here are a few entities that could potentially cover Megatron:

RoboCop - The closest thing to the Calvin Johnson species, RoboCop has great closing speed and can shoot down opposing quarterbacks from the secondary. This would strongly disrupt the flow and rhythm of Matt Stafford and Calvin Johnson's passing game. Of course, given RoboCop's Detroit roots, he might not want to stop the Lions.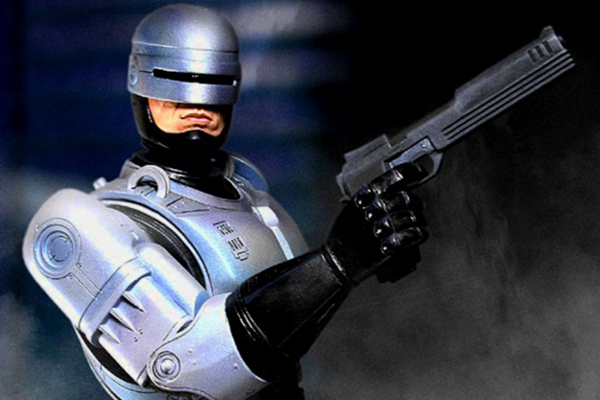 Stay Puft' Marshmallow Man - He doesn't have great speed or good hands, but his mere size allows him to provide blanket coverage on Johnson and all Lions players.


Predator - I like Predator's chances the best. The ability to go invisible makes him a scoring threat on the defensive side of the ball every time the ball is snapped. Predator could stop Calvin Johnson simply by lining up in the Lions backfield unannounced and unnoticed and sack Stafford before the ball is even released.


He also has the arsenal that RoboCop possesses, has great leaping ability and can cover the field like a centerfielder much better than Deion Sanders ever could.
Read more:
Calvin Johnson
,
CHFF Blog
,
Dallas Cowboys
,
Deion Sanders
,
Detroit Lions
,
Jerry Jones
,
Matthew Stafford
,
NFL
,
Pat Imig
,
Patrick Imig
,
Week 9